Rural Romania
shot with Lomography XPro 200 ISO 35mm
I've been living abroad for about 10 years now. Every year that I return to Romania I feel such a strong connection with my culture that I didn't feel while living there. Hearing my own language, seeing the beauty of nature and the daily life of my people brings back memories of my childhood, of my past and it connects me with our history & traditions.
This is a series I've been working on this summer. I've spent 3 months in Romania and got to travel all over. I was especially drawn to the rural areas, places where cars rarely pass or they pass too fast to actually take in the surroundings.
Studies show that more than half of the Romanian population live in urban areas, although this was also true in the past, at the time the most important occupation was agriculture.
This series shows a part of my country that lives just like they did 100 years ago. With most of its population made up by the elderly who still work on their land. They keep working hard until they're 80. They just do it. They live day by day, wondering about the rain that will feed their land, growing their animals and enjoying their family and community.
The never ending textures of the fields, the colours of the sky changing every minute before our eyes, the burnt faces with big smiles made me feel at ease and joyful. I would go and chat to them, they would make little jokes about me and life in urban areas and I would laugh. I would then ask them for a portrait and that's when the magic happened. Those moments of silence, of them stopping everything they were doing and looking into my lens, the suspense of hearing the click of my camera.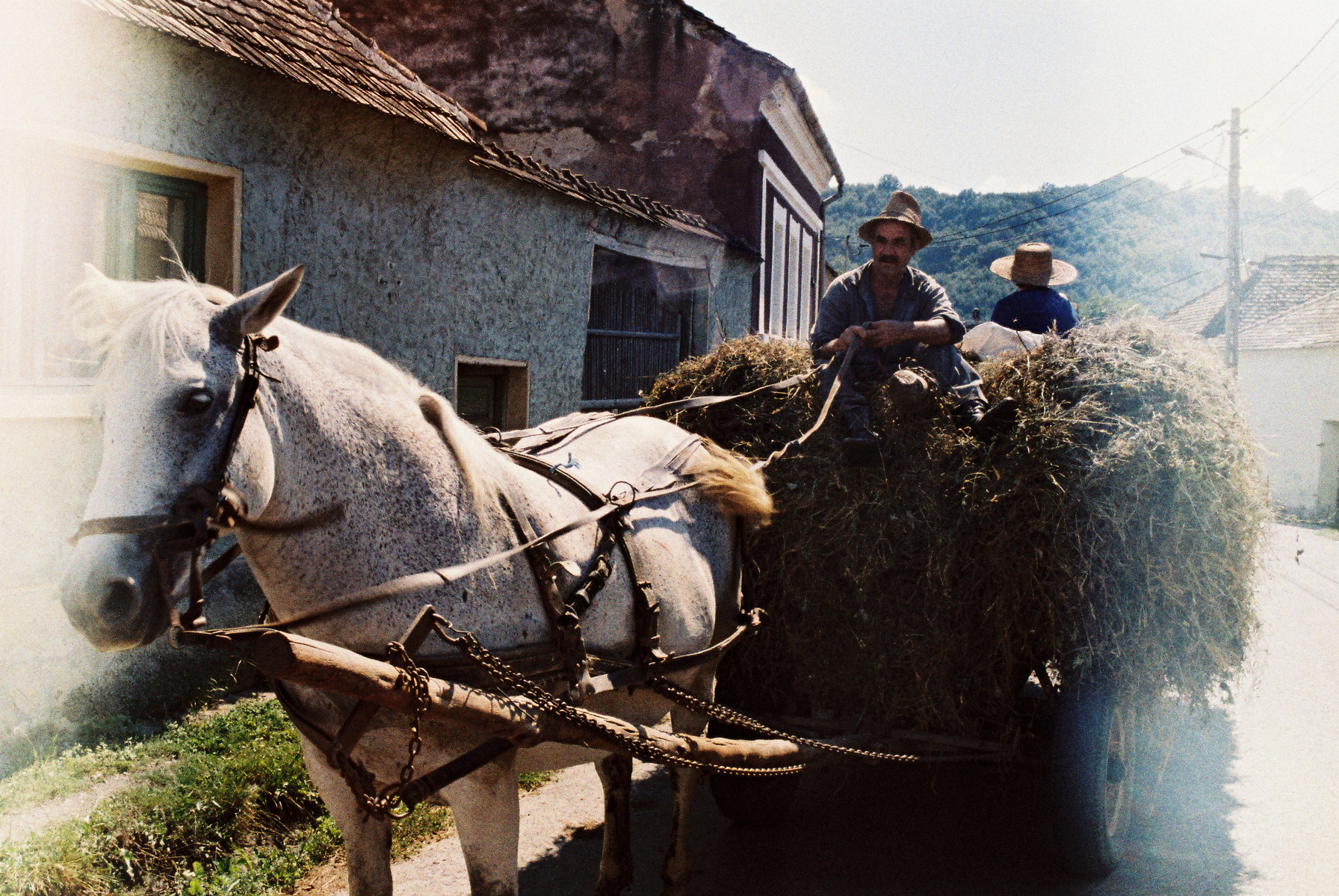 It was the end of the summer when I shot these pictures, people were gathering potatoes and hay for the animals. They would work from morning until night, usually whole family would be in the field. Some had tractors others horses, others would work with their hands. I would sit in the grass and watch how the sun watches over them, how the beautiful surroundings build paintings out of each scenery.
Living in urban areas is separating us further and further from nature. But this doesn't happen in villages, people are connected so strongly to nature. They live their lives respecting its power.