In a society where normality standards are closing our eyes, making us measure beauty and choose it by color & shape I've decided to start this honest session about women struggles to enter the beauty standards.
It's not only about the final product, these photos, but about the process the girls in front of the camera go through. These are all my friends, girls who have a complex or a problem with their own appearance that decided to open up themselves in front of me. From shyness, stress, uncomfortable positions, critical eyes, my "models" become minute by minute more relaxed, they embrace their shape, the light on their skin, the infinite colors of their physical side.
In a society that creates anorexia, depression, self hate or suicidal behavior due to physical stereotypes of beauty, I've started to document what it is like to accept yourself, to understand perfection is imposible and uniqueness is much more important.
This is an on-going series, so anybody who is going through these struggles about the way they look/are/think are invited to join "Nude Therapy" for self love :)
♥
NATALIA
- overweight -
collaboration with Camila Cagliolo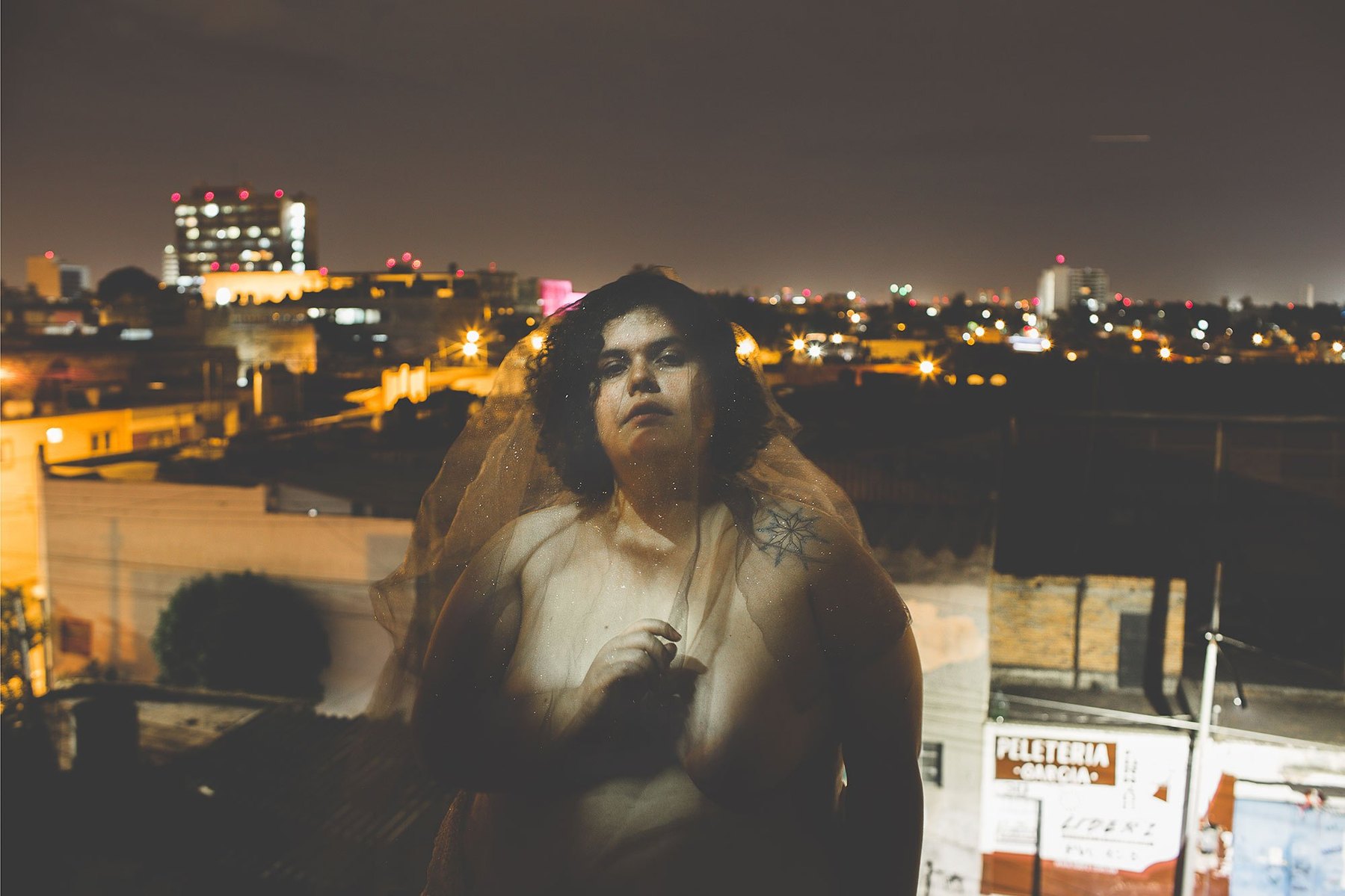 MONICA
- vitiligo -
colaboration with Camila Cagliolo
ANDIE
- burn -
collaboration with Emilie Bernard
En una sociedad donde los estandares de belleza que son aceptados nublan nuestra vista, haciendonos medir y escoger la belleza por su color y forma. Yo he decidido comenzar con este honesto proyectto de sesiones sobre mujeres que luchan por entrar a los estandares de belleza convencionales. No se trata solo del producto final que son las fotos, sino se trata del proceso que pasan las chicas enfrente de mi camara, Ellas son mis amigas, mujeres que tienen un complejo o un problema con algun aspecto de su apariencia y que decidieron exponerlo y abrirse enfrente de mi y de mi camara. ,,,,, En una sociedad que crea mujeres con anorexia, depresion, baja autoestima e ideas suicidas debido a estereotipos de belleza, Yo empece a documentar lo que es aceptarte a ti misma, para entender que la perfeccion es imposible y ser unica y autentica es lo mas importante. Esta es una serie a futuro, asi que cualquiera que se identifique con el proyecto y con esta lucha personal estan invitadas a unirse a la terapia desnuda.
♥